The time has come. You've done your research, and you're ready to tackle your bathroom renovations. But with as much time is spent deciding on a shower vs tub, dark tile vs light, and the style of the vanity mirror, how much have you thought about your bathroom lighting?
Lighting Fixtures of the Rich and Famous
Okay, so maybe you aren't Jay Gatsby or Kim Kardashian — but that doesn't mean you can't live like them (at least in one room of the house).
These stylish fixtures will be perfect for anyone looking to stand out in their home decor:
For the Glamorous: Crystal Fixtures and Fittings
Diamonds may be a girl's best friend, but Cariiti's Sade crystal fittings are a glamorous bathroom's best friend. For those seeking a grandiose space that sparkles like diamonds, we encourage you to incorporate a luxurious assortment of glass crystals and prisms into your lighting installation. The fractal, glittering effect you'll get is something you won't certainly regret.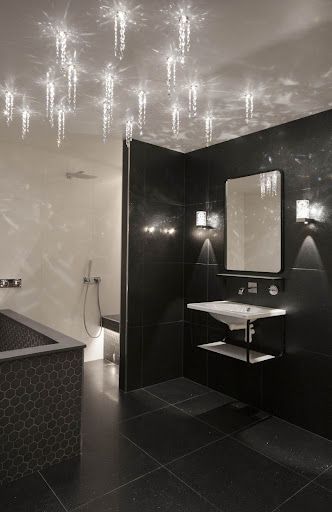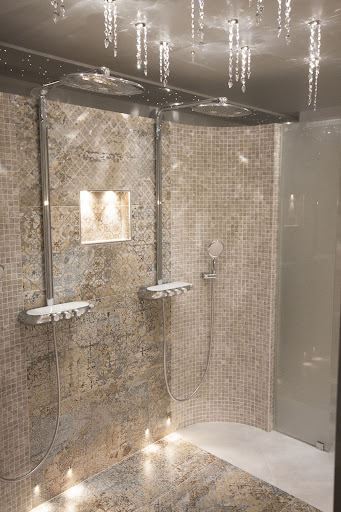 For the Romantic: Art Deco Pendant Scones
Embrace your inner glamour and roaring '20s with art deco-style lighting fixtures. Globe or cylindrical pendant sconces evoke the glamour of the Great Gatsby. Blending both modern elements with the sleek geometry of art deco, these fixtures will look fantastic above any bathroom sink or vanity mirror. With downcasted light, you'll enjoy a warm spotlight whilst you fix your face for your next jazzy party.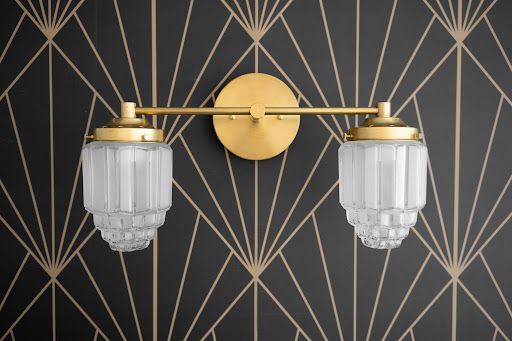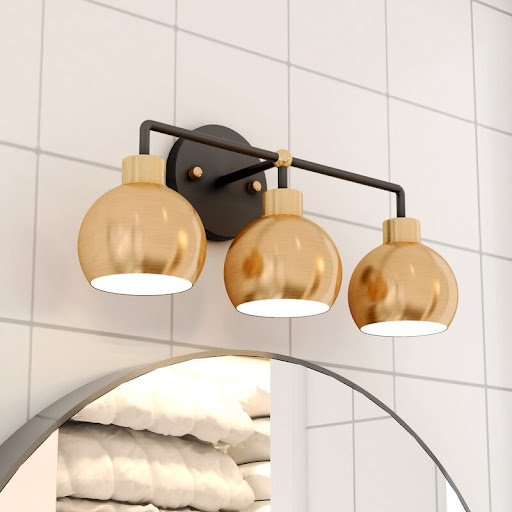 Sleek and Chic Bathroom Lighting
Maybe glamour isn't your style. If simplicity is more the vibe you're going for, try a modern recessed lighting or go vintage with a stylish modern twist on an old classic.
For the Modern: LED Profile Lights
For our mod-style audience, we'd highly recommend LED profile lighting. Install LED recessed lighting behind wall spaces to create a sleek appearance within your bathroom. The minimalist within you will be pleased to see a clean, low-profile installation that will brighten your bathroom just as much as any light fixture, but without any excessive wires/fixtures.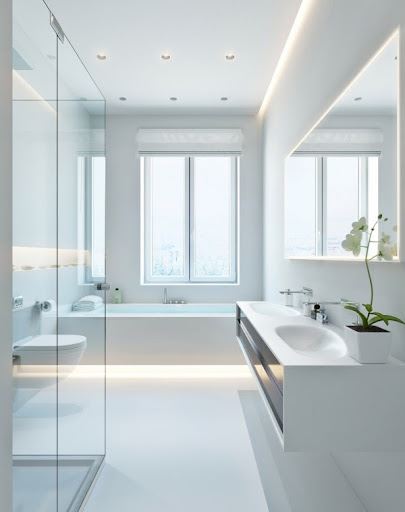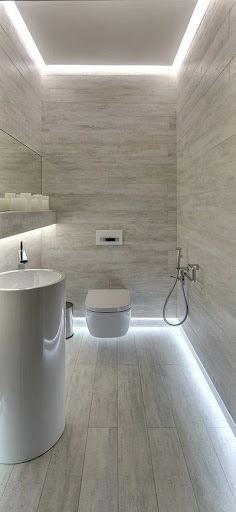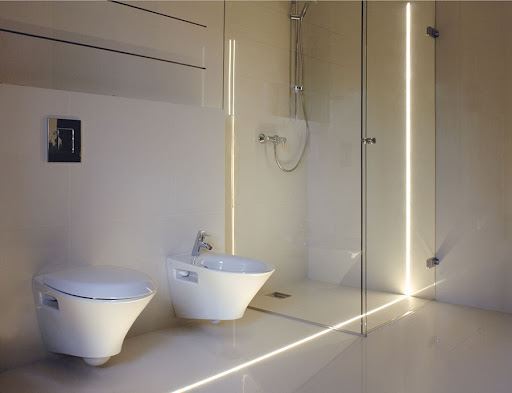 Farmhouse Chic: Black Wire Cage Chandelier
Who said a chandelier can't be minimalist? Place this black cage fixture in a primarily white bathroom, and suddenly you'll provide the space with an elegant, geometric centerpiece and a balance of color. The wrought-iron structure in the chandelier will bring out any dark details you may have incorporated in the space. Plus, by emphasizing simplicity with your lighting, you'll also allow yourself freedom in the decor – plants, antiques, whatever tickles your fancy!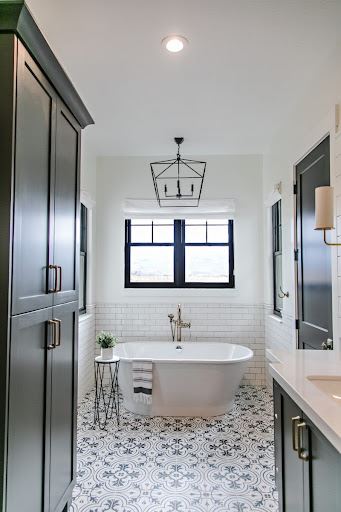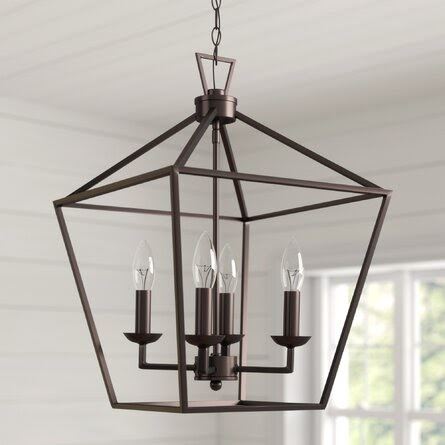 Classically Elegant
Don't want to make your lighting a focal point of your bathroom design? Try a more understated option:
A Touch of Elegance: Thin Golden Wallchiere
With the combined functions of both sconce and torch lighting, this wallchiere is a gorgeous touch to a modern bathroom. With options in brass, gold, silver, and more, these metallic fixtures provide an understated elegance to any space's ambiance. The long, slender build of this lamp creates a luxurious appeal. Providing a combination of soft shadows and diffused lighting, it's important to place these lights strategically. Just like any wall sconce, it's recommended to install these in specific task zones to illuminate the area.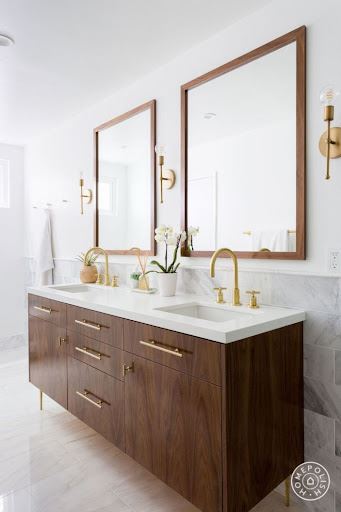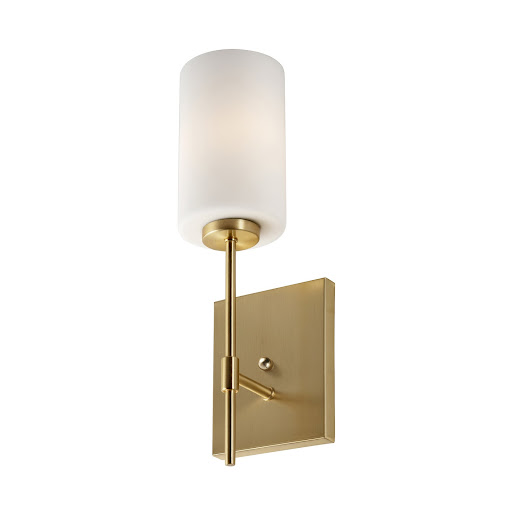 If you're ready to take your bathroom decor to the next level this year, contact Lightning Bug Electric! Our team of professional electricians can help you determine what kind of lighting fits the mood you want and has the desired effect in your home. Contact us online or by phone at (404) 471-3847 to speak to a member of our team and schedule your appointment.